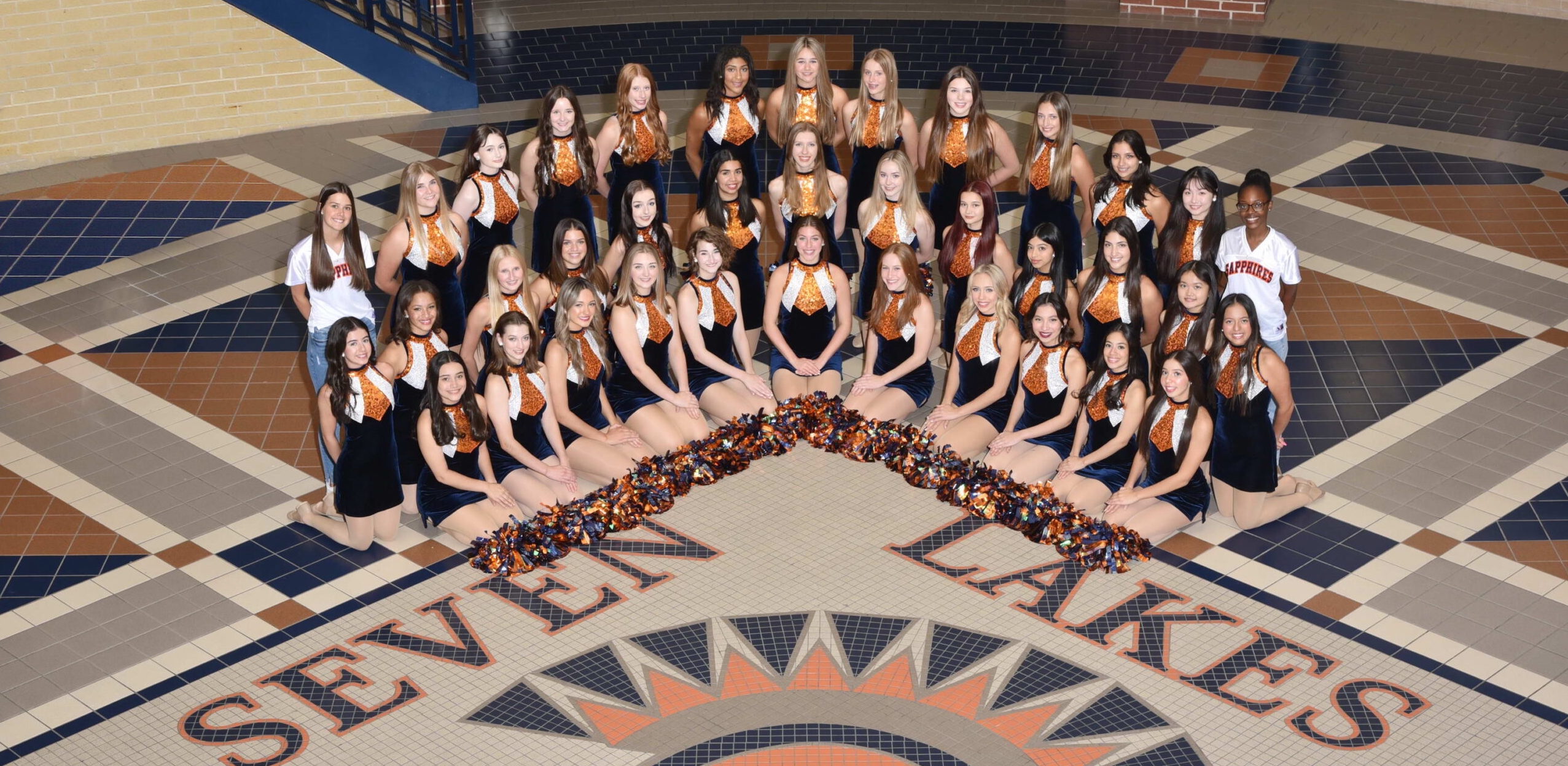 The Jewels of Seven Lakes
The Seven Lakes High School Sapphires Dance Team was established in 2005 with eleven young ladies and has grown to over 50 girls presently on the team. The dance team members perform at pep rallies, football games, basketball games, dance competitions, and other special engagements.
They are proud to be a positive organization in both the school and community.